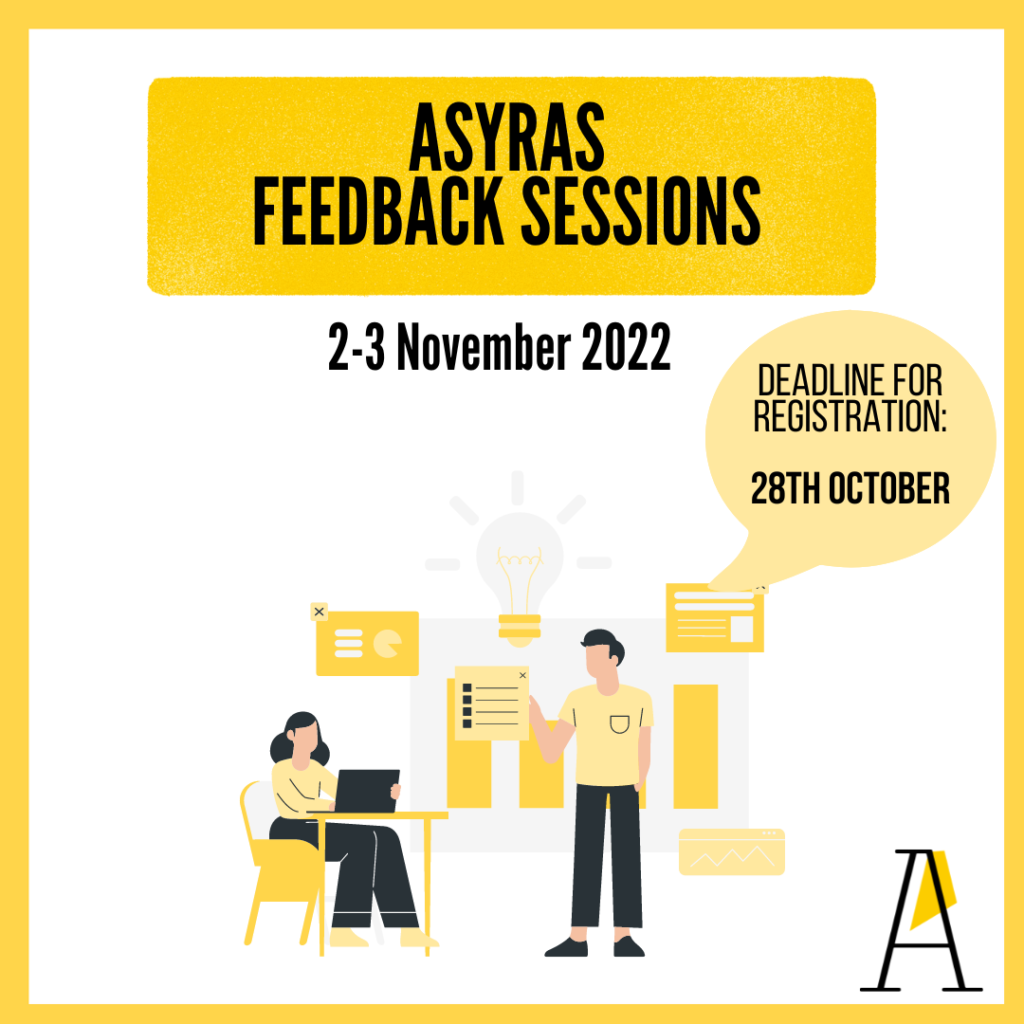 We are glad to announce our 2022 Asyras Feedback Sessions, which will take place on November 2th and 3th at 17:00. This online event is meant to be an informal online forum for all to discuss your current research (BA/MA/PhD) and get feedback from your peers.
The sessions can also be highly helpful whether you are starting to present papers at conferences and want to get some initial recommendations or you are still facing some difficulties at these presentations and want to get some advice and listen to others' experiences. You can come to share techniques to overcome these fears and help your colleagues! We will be happy to listen to your ideas.
Sessions will be organised according to fields of research, and you can have around 5-10 minutes to present your work (either it is a paper for a coming presentation or your BA/MA/PhD work in progress), which will be followed by a discussion with your peers, who can help you overcome some obstacles and problems you may have or even improve your research with bibliography recommendations, strategies, etc.
Please, remember that your presentation is not a conference paper in itself. ASYRAS Feedback sessions are planned as an informal event, so we expect you to share your ideas in a more relaxed format.
You don't need to send a proposal, just click on this link and register! The deadline for registration is on the 28th October.
Looking forward to meeting you all soon!