We are happy to announce the upcoming II Research Worskhop in English Studies, which will take place at the University of Oviedo (Asturias, Spain), on May 7th-8th: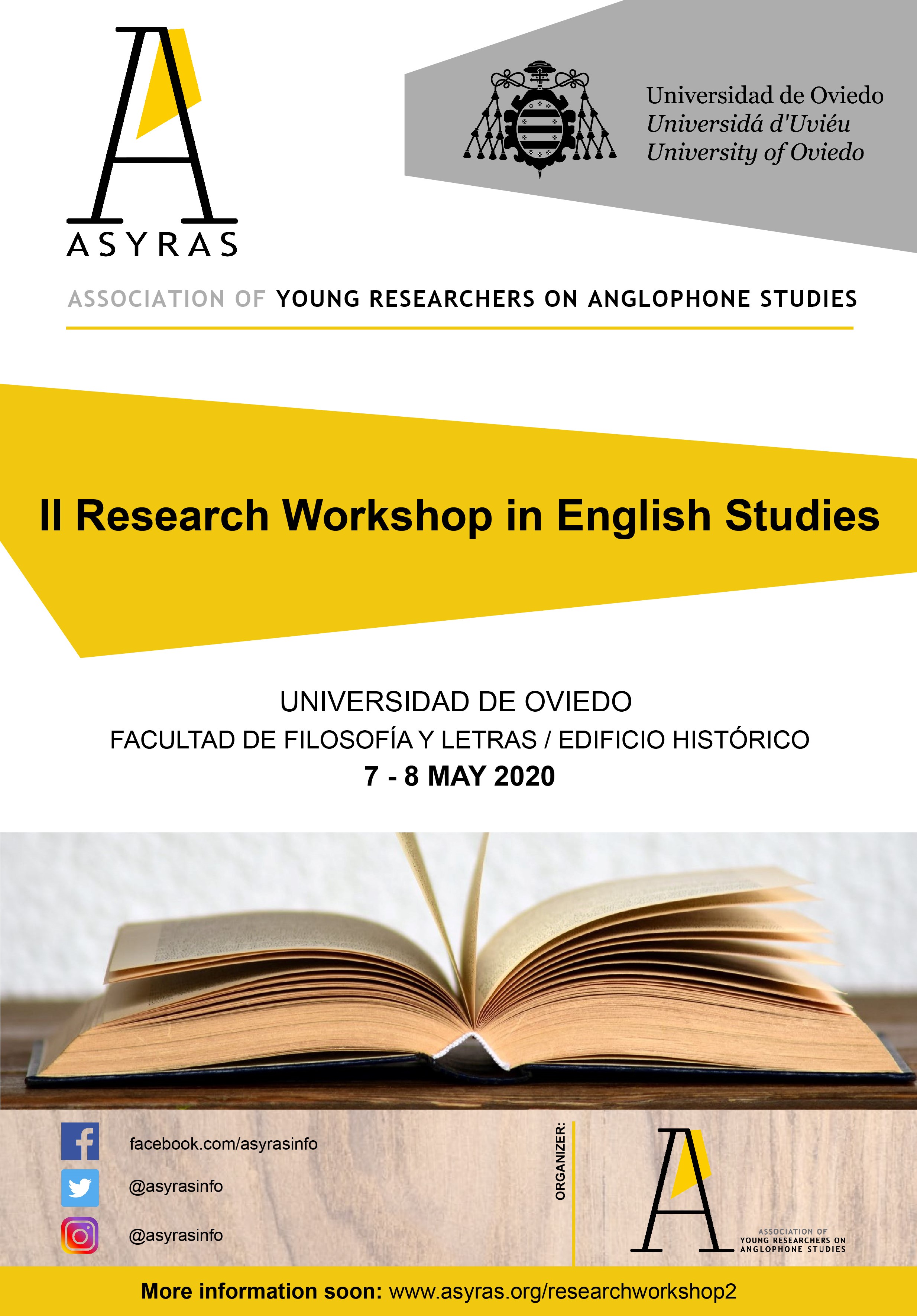 The aim of this workshop is to bring young and potential researchers on English studies together, and to provide them with some tools that will help them advance in their academic career.
Those attending our workshop will meet a group of established scholars, ranging from members of our executive board to great experts from national and international universities. They will share their experiences and will try to guide our new and eager researchers in their new academic adventure.
These are some of the main speakers you will meet:
Rafael J. Pascual (University of Oxford)
Roberto Torre Alonso (University of La Rioja)
Paula Rodríguez Puente (University of Oviedo)
You will practice some key skills and we will cover several topics such as:
Informatic resources for academia
Scholarships and alternatives to «FPU»
Publishing companies, journals and impact factors
«Acreditaciones» and the professional system for Spanish universities
Public presentations
Academic writing
…
We will upload the full programme for our workshop and a registration form shortly – stay tuned for news!