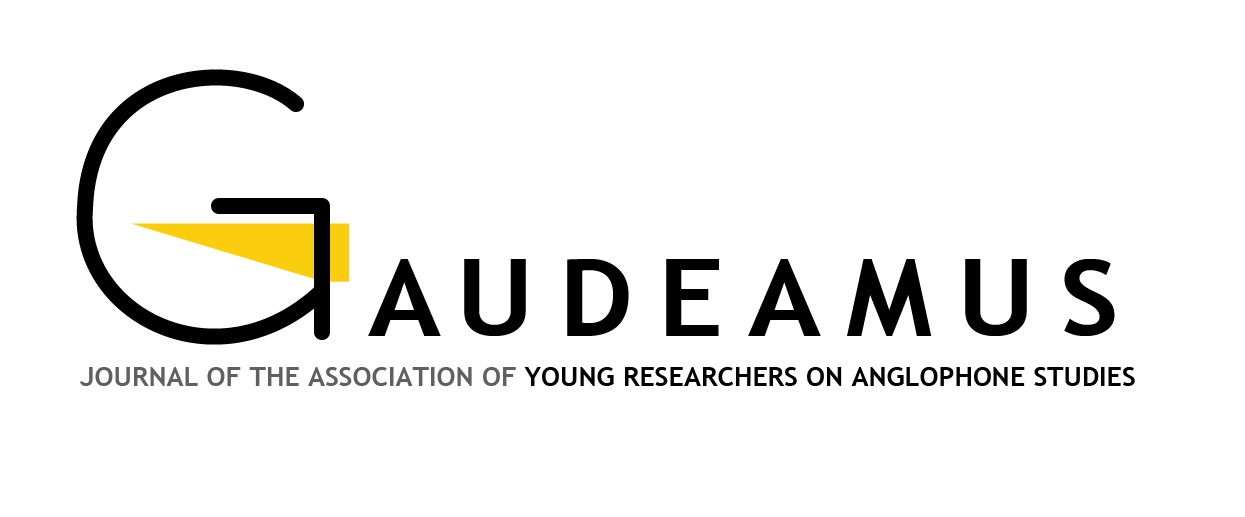 ASYRAS is glad to announce the creation of GAUDEAMUS, the Journal of the Association of Young Researchers on Anglophone Studies.
GAUDEAMUS will start as a peer-reviewed online journal, where young researchers will be able to publish their work on the field of Anglophone Studies. The journal will be published once a year, and accepts contributions in relation, but not necessarily limited to, the following areas:
Acquisition and teaching of First, Second and Foreign Languages
Anglophone Literatures
Bilingualism and multilingualism
Comparative literature
Cognitive linguistics
Contrastive linguistics
Corpus linguistics
Critical Theory
Cultural linguistics
Cultural studies
Digital Humanities
Disabilities Studies
Discourse analysis and critical discourse analysis
Ecocriticism and Animal Humanities
Gender Studies, Feminism, LGBTQI+ Studies
Historical linguistics
Intercultural communication
Lexicography
Lexicology
Linguistic variation
Medical humanities
Morphosyntax
Multimodal analysis
Phonetics and phonology
Postcolonial Literature
Pragmatics
Semantics
Sentiment analysis
Sociolinguistics
Systemic functional linguistics/grammar
Translation studies
The journal includes both articles and notes. Papers should be about 6,000 words in length including references in the case of articles, and about 3,000 words in length including references in the case of notes. You will find more information about the style and format of the journal on our author guidelines.
We are looking forward to publishing our coming issues, and we encourage you to join our association if you are not a member yet.
Editors:
Sergio López Martínez (University of Oviedo)
María García Gámez (University of Málaga)
Associate Editors:
Almudena Machado Jiménez (University of Jaén)
Paula Schintu Martínez (University of Salamanca)
Abstracting and Indexing Editors:
María Magdalena Flores Quesada (University of Málaga)
Juan-José Martín-González (University of Málaga)
Scientific Committee:
Alejandra Moreno Álvarez (University of Oviedo)
Aroa Orrequia Barea (University of Cádiz)
Carolina Amador Moreno (University of Extremadura)
Daniel García Velasco (University of Oviedo)
Elena Avanzas Álvarez (University of Oviedo)
Javier Ruano García (University of Salamanca)
Lourdes López-Ropero (University of Alicante)
Paula Garcia Ramirez (University of Jaén)
Raquel Vea Escarza (University of La Rioja)
Roberto Torre Alonso (University of La Rioja)
Rodrigo Pérez Lorido (University of Oviedo)
Sara Prieto García-Cañedo (University of Alicante)
Published Issues