We are excited to announce our next in-person ASYRAS event! Our III Research Workshop in English Studies will take place at the University of Oviedo on June 22nd-23rd, 2023.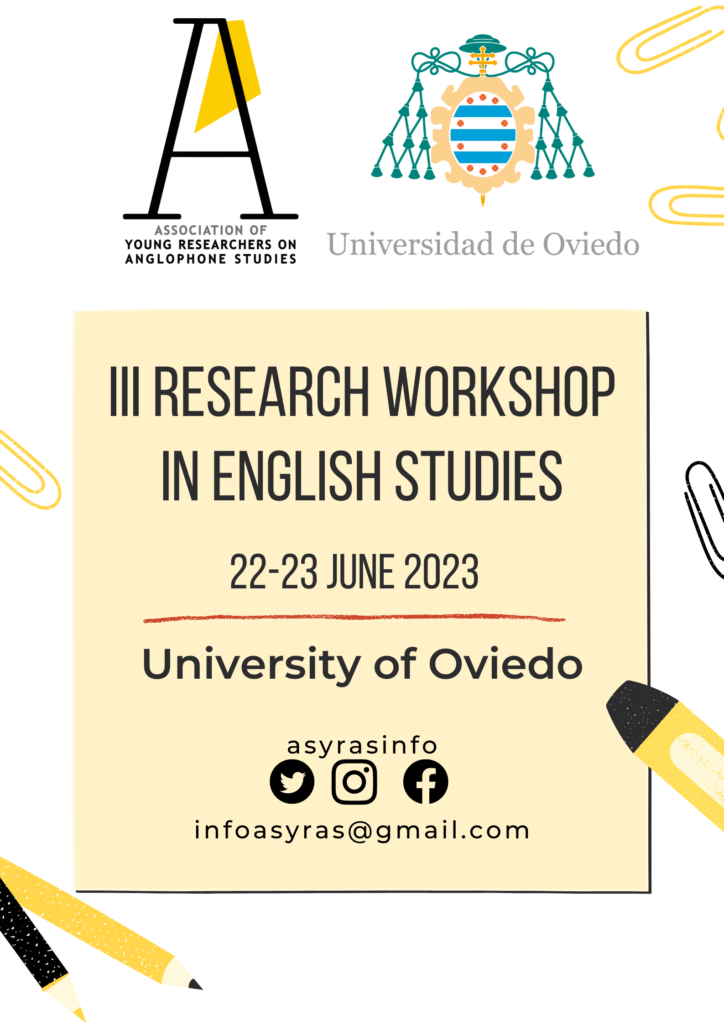 After the COVID-19 pandemic, we can finally return to our in-person workshops, and we couldn't be happier to arrange the next one in Oviedo after more than three years of waiting!
This workshop aims to bring young and potential researchers to English studies together and to provide them with tools that will help them advance in their academic careers.
Those attending our workshop will meet a group of established scholars and artists, ranging from members of our executive board to writers and experts from national and international universities and the publishing world. They will share their experiences and try to guide our new and eager researchers in their new academic adventures.
More information about the main speakers, programme and registration fees coming soon!